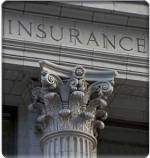 As an antiques and collectibles appraiser I see many antique insurance claims. The most common mistake I see from collectors is that they assume their home owners insurance covers their antiques and/or collectibles. In this article I have talked about how to protect yourself from this common mistake.
Most insurance companies in the United States will cover up to $2,500 of arts, collectibles and antiques. If you have an art, antique or collectible collection, this amount will cover about 1% of your collection. Insurance companies categorized artwork, collectibles and antiques together.
When you take out or update your home owners insurance you need to ask the following questions:
How much coverage is included for artworks and antiques?
What does this cover? Does it cover natural disasters, fire, flood, earthquake (if you are in an earthquake area), accidents, or theft?
Is there any exclusions
Is there any additional insurance you need to take out?
Do you need a special rider added to your policy?
Do they offer additional coverage?
Is there an extra deductible?
There are some antiques and collectibles that are not covered by average insurance companies. For these items you will have to use an insurance company that specializes in antiques and collectibles insurance. If you have a large arts, antiques or collectibles collection I would recommend using an insurance company that specializes in antiques and collectibles.
Remember your homeowners and car insurance may not cover your antiques and collectibles when you are transporting them. You may need to take out extra insurance for this. Make sure you document your antiques and collectibles before transporting them. If you have any questions about documenting your antiques and collectibles please see my how to document your antiques article.
You will need to get extra coverage no matter what the size of your collection is. The best way to know the amount of insurance you need to cover the replacement cost of your antiques and collectibles is to have a professional appraiser do an insurance purpose appraisal.
Insurance purpose appraisals differ from a fair market appraisal. Insurance value appraisals are generally 2 to 3 times higher than a fair market appraisal. This is because replacement cost can be more than the item is worth. When you buy an antique for example a piece of Roseville in the 1960's the cost of the Roseville was much less than it is today. So to replace that item it would cost you more.
When selecting an insurance policy to cover your antiques and collectibles you will want to take out a policy with at least two times the appraised value. You will also want to keep this policy up to date. An antique collection always changes. This means that the value of the collection changes too. Taking out extra coverage will help to keep your collection covered as you add to your collection. I came across many cases where the collector took out an insurance policy many years before his claim when his collection was in it's infant stage. He forget to change his policy as his collection grew. When he filed the claim he found out that only a small percentage of their antiques or collectibles are covered.
Most collectors spend a lot of time and money on their collection but fail to spend a little time on it's protection. These simple things can get neglected and put off until it is too late. Don't assume you are covered ask the questions you need to. Always try to properly document your antiques and collectible.
If you have any questions about this article please leave a comment below.