One of my favorite things to do on the weekend is to go treasure hunting in antique stores and second hand shops. However, sometimes it can be hard to distinguish junk from treasure. There are some items you should never pass up in an Antique shop.
So let's get started with the 9 things you should never pass up while hunting for antique treasures.
#1 Vintage Christmas Decorations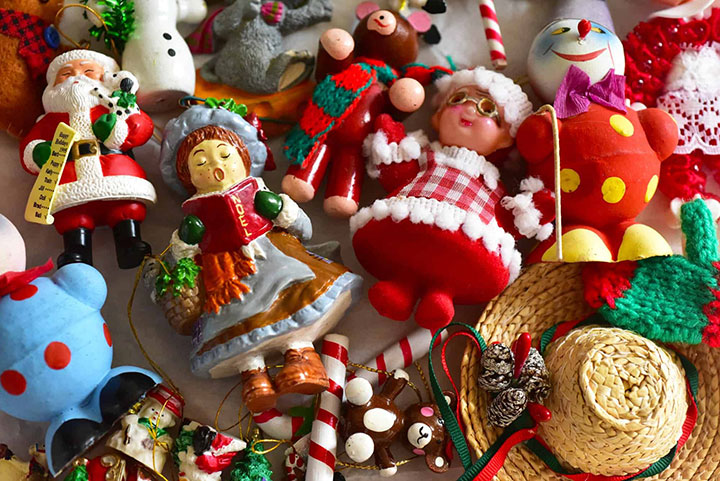 Christmas decorations have been a family tradition for many many years. Vintage Christmas decorations are a great way to carry on this tradition. Vintage Christmas decorations in excellent condition in their original packaging will command top dollar with any collector. Unusual and unique ornaments especially from the 1950's can bring in $30 to $50 per box. There are many different types of Christmas decorations. Below is a short list of some of the types of items you might find:
Candy tins
Christmas trees
Stockings
Ornaments
Garland
Christmas tree skirts
Christmas figurines
And so on…
Christmas has been such and important holiday over the centuries that there is an endless list of decorations you might find in and antique store. Make sure to keep an eye out for that unique find.
#2 Costume Jewelry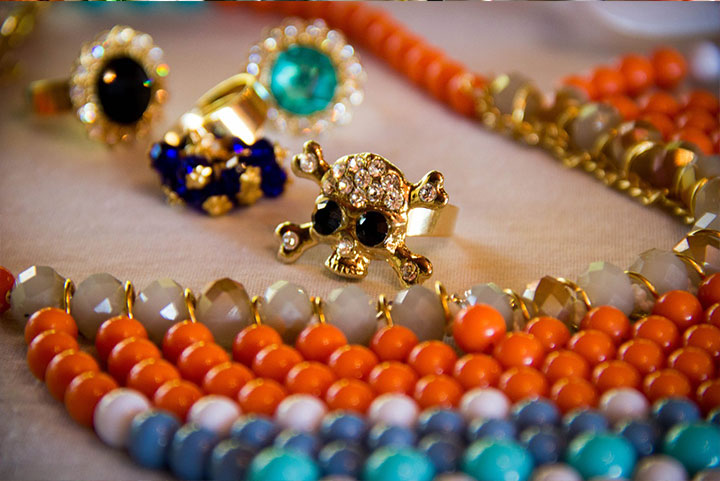 Costume jewelry has been collectible from the day it first hit the market. Even to this day it is still on trend and sought after by many different collectors from young to old. The materials do not need to be real for it to be valuable. Pieces from well-known makers can fetch high values.
Some well known makers:
Sarah Coventry
Weiss
Trifari
Renoir
Coco Chanel
Elsa Schiaparelli
Eisenburg
Christian Dior
Florenza
And many more…
Just a pair of earring from one of these makers can bring in upto $500. Larger pieces can fetch even more.
Make sure you check the condition of the piece closely to make sure it is in good condition and not missing any stones or parts.
# 3 Victorian Greeting Cards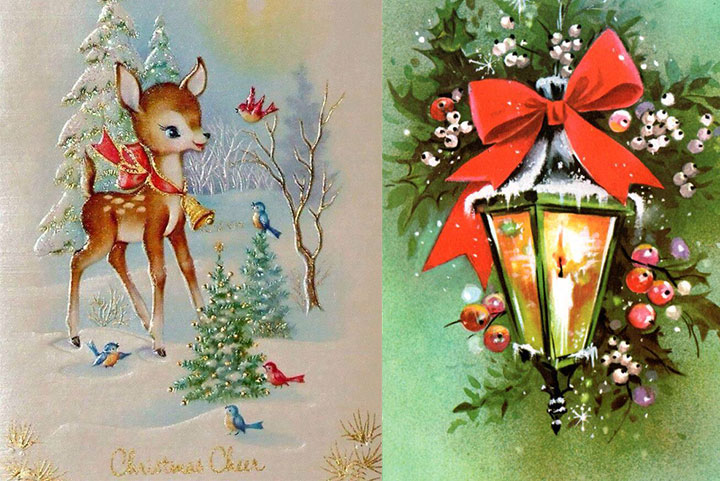 Victorian greeting cards have become popular in recent years. The most collectible cards are Victorian Christmas cards. However all the holidays are collectible. Remember to make sure you only purchase cards in good condition as they will lose value the more damaged the card is. Rare Victorian greeting card values can range from $5 to $50 and the more rare ones can be worth 3 to 4 figures. Cards from this time period may have the year printed on them. If there is not a date on the card, Victorian motifs can also help date the cards, some of these motifs include:
Flowers
Robins
Deer
Brids
Old time Santas
Unique color combination
Victorian greeting cards have a very distinct look and once you know what they look like it is hard to miss them. There have been some strange and even creepy cards found. These cards tend to be more sought after by collectors.
#4 Stained Glass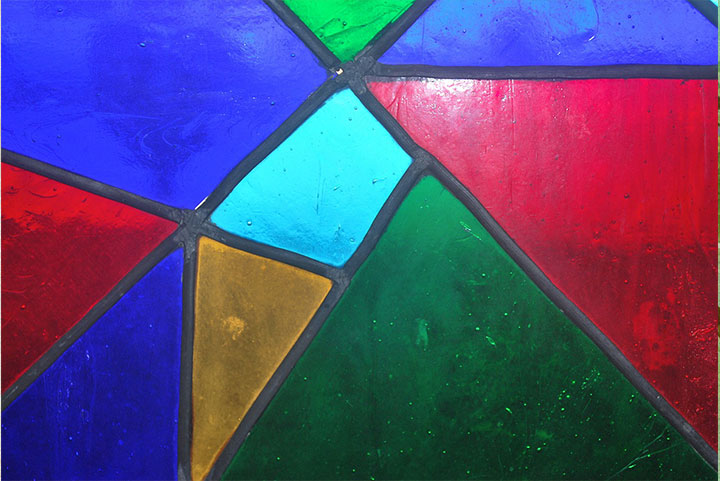 Stained glass can be both beautiful and valuable. Most people know the big stained glass makers such as:
Tiffany
Frank Lloyd Wright
Fenton
Pieces from the above makers can bring in 4 to 5+ figures. However, a nice piece of stained glass with leading that has clean sharp lines can still be valuable. It may not fetch the values a Tiffany stained glass item would but you could see $1000 or more for a nice piece of stained glass.
#5 Antique Purses
Antique and vintage purses are making a come back. With fashion trending towards retro style clothing people are also seeking that perfect retro accessory to go with their vintage outfits. Retro lucite purses from the late 1950's are highly sought after. Purses that are unique in shape or material are highly sought after. However, many other antique purses are also valuable such as:
Metal, chainmail and silver purses
Beaded purses from the 1940's
Vintage designer purses like Coach, Chanel and so on
Lace purses
Enamel purses
Needlepoint handbags
With purses and handbags, make sure to check the condition very closely. Make sure there are no missing parts and that the material it is made of is in good condition.
#6 Tin Toys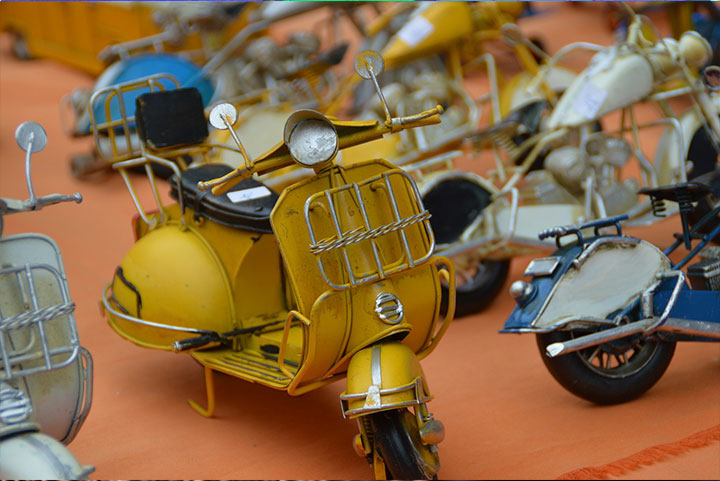 Toys always bring back nostalgic feelings. Tin toys are sought after and the right ones can bring anywhere from $250 to $350. The more rare and hard to find ones can bring in 4 to 5 figures. With tin toys, condition is the most important thing. You want to look for lithographed tin toys in good condition.
#7 World's Fair Memorabilia
The World's fair was in many different cities around the world. Here are some of the cities it was hosted in:
Chicago
New York
Paris
Philadelphia
Seattle
London
Melbourne
Stockholm
Vienna
And many more cities…
No matter where the World's fair was hosted, the collectibles from it command a lot of interest. The souvenirs can include everything from snow globes, coins, plates, spoons, pocket watches and so on.
#8 Meissen Porcelain
There are many different makers of valuable porcelain, however Meissen porcelain can be sought after. However, do not pay big dollars for any piece just because it says Meissen. You need to make sure the piece is in good condition. You want to make sure it does not have chips, cracks, crazing or any other types of damage.
#9 Duncan Phyfe Style Furniture (19th century)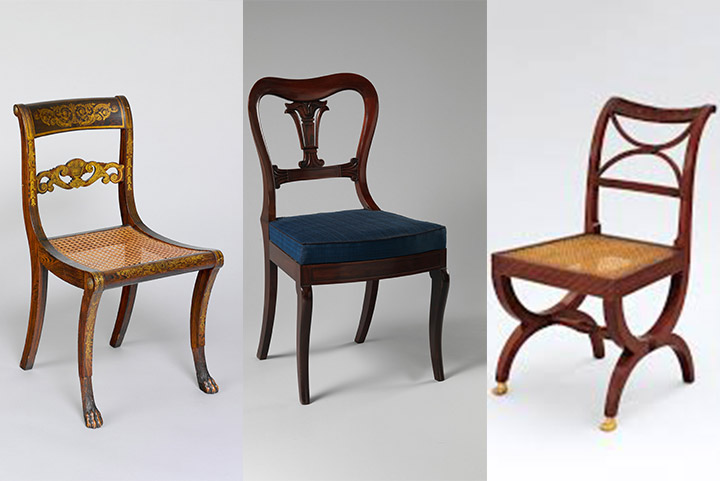 Mid-century furniture has become all the rave. This trend created a demand for this era of furniture. Finding an original Duncan Phyfe will set you back a pretty penny if you can find it. There is a big market for Duncan Phyfe Style furniture from the 19th century. These pieces are more reasonably priced and maintain their value well.
Conclusion
We hope this helps you with your treasure hunting. As always make sure you do your research before you make your purchases. If you have doubts, get a second opinion from an expert or appraiser.