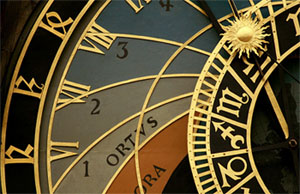 As an antique appraiser I get asked many questions about caring for antiques and collectibles. The proper care is essential to maintain the value of your antiques and collectibles. Once your antiques and collectibles have any condition issues the value declines. In this article I have provided some tips on how to care for popular antiques and collectibles.
Antique and Collectible Furniture:
Dust antique furniture frequently. Use a soft cloth to dust and polish antique furniture.
Polish antique furniture only once or twice a year. Use a good beeswax based polish.  Apply the polish, leave overnight and then buff.
Do not use a spray polish. These polishes contain silicon, which builds up a sticky surface. This will deplete the natural oils in the wood.
Keep the temperature and humidity regulated. Too much or too little humidity can damage wood and veneer. Temperature changes especially from one extreme to another will damage wood.  This will occur mainly when transporting antique furniture and other wood pieces from one climate to another.
Monitor the amount of sunlight that reaches the furniture. Sunlight has many damaging effects on antique furniture. Here is a short list:

Fades the finish and any fabrics
Dries out the wood and other materials
Deteriorates the integrity of fabrics and other materials
Where possible, turn pieces of furniture around occasionally, to even the fading process

Keep curtains drawn on sunny days when rooms are not in use.
Inspect furnitures periodically for lifting veneer or molding. This will sound hollow if lightly tapped. Also look for loose joints, water damage or woodworm holes.
If required to repair damage to antique furniture choose a reputable restoration shop. Good restoration takes time and money – a careless repair won't last and can hurt the value more than if the piece was not repaired.
Antique Clocks:
Keep antique clocks running.
Wind carefully, using the correct size key.
Be careful when winding antique clocks, spring-driven bracket and mantle clocks need to be held steady when winding. When winding a weight-driven regulator, longcase or grandfather clocks open the door to enable you to see that the weights do not hit the case or pendulum.
Do not use Windex or any other ammonia based glass cleaner on the clock face, dial, gilding, painted or gilded glass.
Antique and Collectible Porcelain and Pottery:
Hold the item by the main part of the body. Never hold or lift an item by the handle. The handle of an item is the weakest point. Many time there is damage to a handle that can not be seen, holding or lifting the item by the handle can cause further damage or may destroy the item altogether.
Do not use abrasive or harsh cleaners.
If the porcelain or Pottery item is very dirty, use a soft sponge to gently wipe clean.
Do not use any kind of tape on lids or main body of the piece – peeling it off may remove enamel or gilding.
Keep antique porcelain and pottery pieces behind glass.
Antique Silver:
Wash silver in hot soapy water. Make sure to rinse the silver piece in hot water, dry thoroughly and buff with a soft cloth.
Remove tarnish with one of the many commercial products available in the market. Silver polishes are abrasive. Use these polishes to a minimum, they can damage the silver if over used.
To preserve the polish on domestic silver. Wrap the silver piece in dry, acid-free tissue paper and store the silver piece in a plastic bag.
Antique and Collectible Jewelry:
Apply hairspray and perfume before putting on your jewelry. Allow these substances to dry. Spray and other substances  can stain gold or silver and damage pearls.
Do not use jewelry cleaners, these chemical cleaners can damage antique jewelry. Soap, water and toothbrush will clean most antique jewelry. A little toothpaste and a toothbrush is a great way to clean diamonds.
Remember to test any methods of cleaning on an unseen area first. Every antique is different if you have any concerns consult a specialist before cleaning or repairing your antiques. The methods above may not be suitable for all antiques.
If you have any questions or tips please leave them in the comment section below.