With the technology age taking over it is becoming more and more popular to sell things online, this includes antiques and collectibles.  I will cover the most common places to buy and sell antiques online in this article.
If you have an antique or collectible item and you are looking to sell it online, then this tutorial should help you.
Online Sites to Sell Your Antiques and Collectibles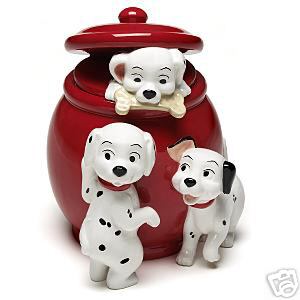 There are many different types of sites to sell your antiques online; some are niche sites dealing only with a certain type of antiques (example: glassware) some are general antique selling sites (example Rubylane).
Pros
Rubylane has been one of the top places to sell your antiques online for many years now.
They have a great reputation and a good standing in the antique community.
They have targeted viewers that are looking to buy antiques.
Cons
Their fees are higher than most other sites.
Pros
Esty has become another quality place to sell your antiques and collectibles online.
Esty has a large viewing audience and is a well known site worldwide.
They have reasonable fees.
They have an easy user interface for setting up and maintaining your shop.
Cons
Their visitors are not as targeted as something like Rubylane
Pros
eBay has one of the largest world wide viewer bases.
eBay charges reasonable fees.
Easy to use interface for creating your shop.
Some buyer/seller protection.
Cons
Restrictions on the value of an item you can sell if you are new to eBay ($500).
User rating system that can make it hard to sell items if you are new to eBay.
Bad reputation when it comes to antiques and collectibles (due to many reproduction being sold on eBay).
Viewing audience is not targeted.
Pros
Targeted viewer base (people looking to buy antiques and collectibles).
Classified listings site. This is like "the wanted" ads in your local newspaper but on a much larger scale.
They have a free trial offer to sell your items.
Cons
I could not access the pricing without signing up.
Must sign up to see any of the selling content such as their user interface.
Not as well known as the other major sites.
Replacement.com  (For dishware and glassware only)
Pros
Well known for finding replacements for dishware and missing pieces.
Large viewer audience for dish and glassware collectors.
They buy your items outright (if it meets their criteria).
Cons
Condition matters. They only buy mint and near mint condition items. No cracks, chips or damage.
The process is a little cumbersome and will take some time.
It is becoming more common to sell items online, however buyers are also more aware and cautious than ever. Below are some guidelines to follow when selling your items online.
Tips for Selling Your Antiques and Collectibles Online
Actually describe your items, include the following information:

Any damage the item may have
Any markings that many be on your item (example date stamping, trademarking, name, company and so on)
The correct colors and patterns (especially for glassware and figurines)
The size and measurements of the item
Any history you many have on the item
Where you purchased it or if it was handed down to you.
If you have had it valued

Do your research. Make sure you know what you are selling and how much it is actually worth.
Remember to factor in shipping costs and quote these appropriately. Large and heavy items will incur a shipping surcharge or need to be moved by a specialist mover (example: a piano may need to be moved by a piano mover).
Remember to collect the payment and have it fully cleared before you ship the item to the buyer.
Read all the terms and conditions for selling on any of the above sites.
Know what seller protection the site offers to you when you use them.
Additional Resources for Selling Antiques and Collectibles