Das Berta Hummel Museum
Location- Bavaria, Germany
Opening Hours-
Monday to Saturday- 9am – 5pm
Sunday- 10am – 5pm
Admission-
Adults- 5, 00 Euro
Children- 3, 00 Euro
Overview-
This Hummel Museum originally began as a house in 1875 and has been always owned by the Hummel family. It wasn't until 1994 that one room of the original Hummel house was transformed into a museum where guests could view hundred of Hummel figurines and associated artworks.   Not only filled with hundred of hummel figurines, this Hummel museum was the birth place of Berta Hummel, the artist of childhood scenes in which the later figurines were created to represent.
This museum is set over two levels and has a wide spread of hummel related items- hummel figurines, hummel dolls, original photographs, artworks by Berta Hummel and pieces from Berta Hummel's life and family.
Today this museum offers a variety of different exhibitions along with Hummel figurines and artworks that visitors can purchase in an attached hummel shop.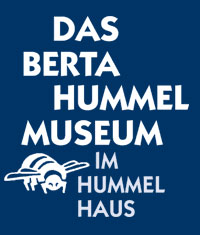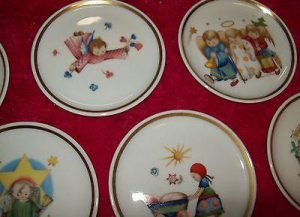 Donald E. Stephens Museum of Hummels
Location- Illinois, USA
Opening Hours-
Monday to Saturday- 9am – 3pm
Sunday- closed
Admission-
Overview-
With over 1,000 figurines this museum has the largest collection of Hummel's in the world. The majority of Hummel's displayed in this museum were donated by the late Donald E. Stephens whose collection began in the early 1960's. Donald was the longtime mayor of Rosemont, Illionis and he donated his collection to the city of Rosemont in 1984 for them to display. The museum moved to its new location in 2011 where it is still currently housed today.