Things that Could Have an Impact on A Collectible's Value
Over the years there are many things that can cause a collectible's value to fluctuate.
Sometimes these factors can increase its value, other times decreasing it instead.
Some of the main factors that impact an items value could be:
Supply and Demand – If the demand is high but the supply is low then buyers could be willing to pay more, but if the supply out paces the demand the seller will need to offer the better deals in order to move the items.
Sentimental Attachments – Every generation has something that they grew up experiencing. A collectible could bring back fond memories of these times. This sort of factor mainly applies to the generation in question, losing its appeal with other generations.
Trends/Fads – Every so often there comes a buzz surrounding a particular item, brand, or franchise. For example if a movie has been recently released, then demand for older collectibles could increase. As the demand drops off with people growing bored of the craze and moving on. Then a large portion of the related collectibles lose their value with only a select few items retaining if not increasing in value with the hardcore fan base.

Celebratory, Political Influences, or Word Events can also have an effect on the current craze.

An Aging Population – As each generation grows older and begins to down size. The desire for the collectibles that they were interested in can drop off. This can result in these collectibles beginning to lose value as more of these collections start to flood the market or there could be less people interested in this sort of collectible.
Rarity – Even if there was a high production volume for a collectible, its value could increase over time as more and more of that items are lost or destroyed,. Leaving only a few of them left in tact. This could also apply to quality changes in production. For example the first batch of a toy figurine was made with a cloth cape, but multiple batches there after either came with a plastic cape or none at all making the cloth cape far more desirable to collect.
Its Material Savage Value – Some collectibles can be effected but the very materials they're made of even if the item itself has little value. In the 1960's a round 50 cent coin was made in Australia. The coin is 80% silver and as such while its transaction value remains at 50 cents AUS. Its Salvage value is effected by the silver market commodity price. This also applies to some "Limited edition" coins and medals made by minting companies, for example Franklin Mint.
Region Sales – An items value could also be different for one culture compared to another. This could be due to religious, spiritual or historical significance for that culture. Trying to sell a collectible in a region that doesn't hold the same level of invested interest in that particulate item, will lower its value.
Accessibility – Before the internet, trying to find some collectibles in your region was subject to local scarcity. Sometimes you got lucky and found something at a Garage Sale or Flee Market at a bargain. Other times the local antiques dealer might have only one or two but due to there being a limited number in your area, they would increase the prices. Now thanks to the likes of eBay, you can find what you are looking for on the other side of the world. This had a huge impact on some collectibles values as the market place went from a small amount available in some regions to a flooded global market.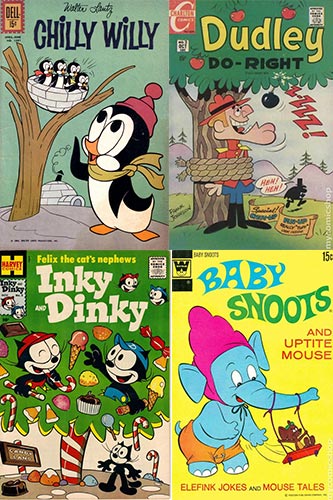 Types of Collectibles that Have Begun to Lose Value
1) Figurines
Whether made from porcelain or ceramic. Figurines in past were hand crafted while nowadays they are mainly mass-produced in factories.
Most of the figurine producing companies went out of business in the 80's-90's or moved their production to countries like China.
Buying figurines today is more like buying ornamental decorations for your or home.
Some of the more prominent figurine brands are
Hummel
Lladro Statues
Precious Momments
Wade Figurines
Crystal House
2) Collectible Plates
Intended to be displayed in racks purely for viewing purposes. These plates commonly came as memorabilia for famous people, events, or even locations such as Niagara Falls.
Though mass-produced the collections were released slowly, usually annually as "Limited Editions" and for sale for only a limited time.
This approach helped to instill the illusion of scarcity. Thanks to the internet this illusion was clearly shattered once hundreds of a set piece of the collection could be found with the a simple click of a button.
Some of the more well know collectible plate were produced by
Norman Rockwell
Franklin Mint
Royal Doulton
Hummel
Dresden
Wedgwood
3) Trading Cards
Originally intended to help stiffen the paper packets of cigarettes. Manufactures like Allen and Ginter started putting ads on the cards in 1886 in the U.S. followed by W.D. & H.O. Wills in Britain in 1888.
A few years later they changed it to lithograph pictures of topics of nature, war and sports.
By 1900 there were over 300 Tobacco companies producing promotional cards and children would wait outside of stores asking people for the cards.
In the late 1860's baseball cards were being introduced and following Word War II tobacco cards had stopped production.
Collectors took to collecting Bubble Gum Cards in the U.S. and Tea Cards in the UK.
Since then Trading Cards have been used to promote comic book characters, to function as items in board games and even been turned into games them selves with the likes of Pokemon, Magic the Gathering and YuGiOh having set functions/uses printed on the card making the card itself the game function.
Though some cards retain their value with the hard core fan base, a lot of these cards lose their value once the hype surrounding their release has died down and most people lose interest in collecting them.
The various types of Trading cards can be summed up as
Sports Cards

Baseball
Basket Ball
Football (all versions of the name)

Promotional Cards

Movies
TV shows
Product Advertisement

Comic Book Cards
Collectible Card Games (CCG)

Magic The Gathering
Pokemon
YuGiOh
4) Toys
Some people get so attached to their favorite childhood memories that as adults, they would be willing to pay almost anything to get their hands on part of their childhood. This would include their favorite heroes, TV shows, Movies, or Comics.
This cant be said for all toys thought, as mass-production has lead to large volumes of set toys still being available years after production.
Some of the older toys have become rare due to limited production volume, environmental disasters, or the unexpected long term worth of the toys resulting in most of them being broken through wear and tear or thrown out when spring cleaning.
Modern toys would be less likely to gain in value simply due to the increased mass-production, and there being more collectors holding onto products and preserving them reducing the chances of rarity in the long term.
Types of toys that have lost their value after the hype for them had died down would be
Beanie babies
Hot Wheels
Cabbage Patch Kids
Marbles
Hess Trucks
Pogs
McDonald Happy Meal Toys
Modern Star Wars
5) Art Work
Not all art work gains in value.
Sometimes its due to lack of demand for an artists work or due to the work being reprints.
Art work can also extend to Posters and Drawings.
Some of the more readily available art works that can be easily found due to either excessive production or a drop in interest are
Posters

Movie
Bands
Singers
Sports Teams
Art Work Prints of Famous Paintings

Sericells – Animation Cells
Thomas Kinkade Signature Gallery prints
Art Deco by Louis Icart
6) Publications
From Paper Back books to Comic Books, Magazines or even Play Bills and News Papers
Publications have been collected by many enthusiastic collectors. Unfortunately not many publications would retain value.
With reprints of old books or the introduction of eReads and tablets collecting Publications has become less desirable.
With the digital age taking over traditional media. Thousands of books can now be stored in your own personal library compared to thousands of books taking up whole rooms and requiring physical storage systems.
Original First Editions can still be highly sort after, but the generation looking for them is reducing in size. The latest generations while still being fans of Hemingway are more interested in reading his work in digital form and having a physical copy of his works would be more of a niche market.
The Digital markets are replacing physical medias making publications like the following less desirable
Modern Comics printed in the last 20 years
Vintage Playboys
Paperbacks
News Papers

Printed on Dates of Significant Events.
Containing Articles of major stories such as the Washington posts publication of the UNAbombers Manifesto.

Complete Encyclopedia Britannica
When it comes to collectibles the best approach would be to collect things that interest you personally.
Treat it as a hobby and not an investment.